May 21, 2018
When Smithsonian zoologist Mike Braun helped discover a previously unknown pocket of Spinus cucullatus in Guyana, it kicked off a vigorous effort to save the entire species: the Red Siskin Initiative (RSI), an international collaboration between Smithsonian scientists and partners.
While on a biodiversity survey with Braun in southern Guyana in 2000, University of Kansas biologist Mark Robbins first detected the rare birds, tipped off by their distinctive calls and songs. After this discovery, Braun, Robbins, and the RSI began laying the groundwork for rebuilding siskin populations across their entire former range.
The red siskin is just one of an estimated 500 bird species in a region that hosts roughly 60 percent of the country's bird diversity and 80 percent of its mammal diversity. Braun said that RSI's work could serve as a model for deeply collaborative recovery efforts for critically endangered species in this and other regions.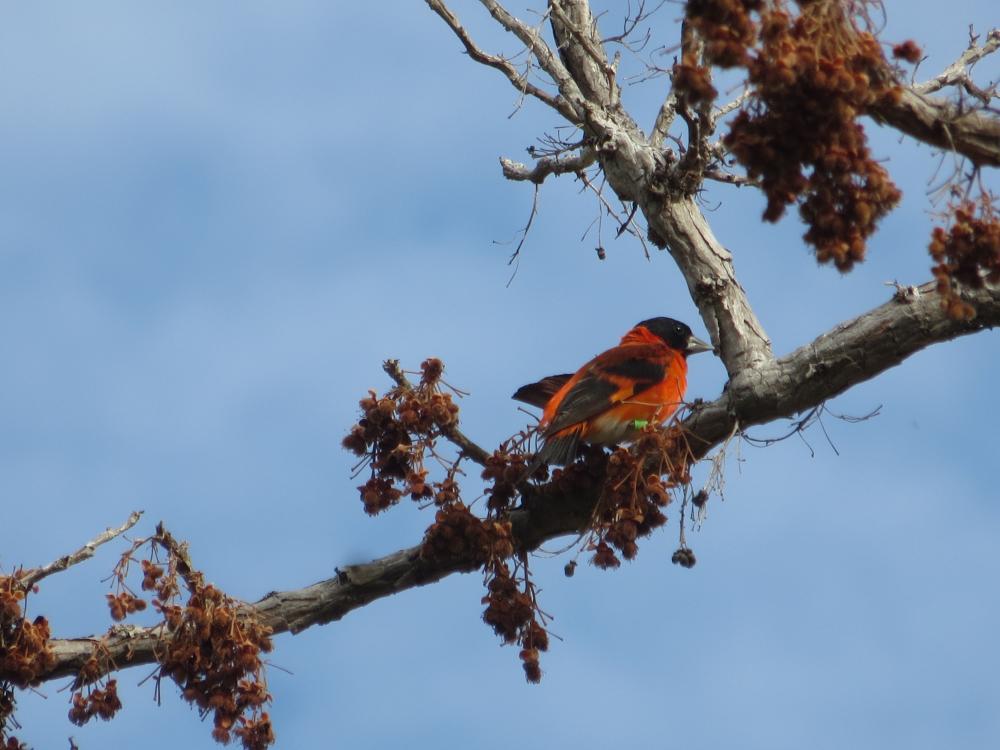 RSI's goals are multi-pronged, primary among them to understand the birds and to protect their habitat. Partners on the initiative provide critical information about the birds' habitat, life histories, and genetics, as well as support for habitat protection. Another goal is to promote sustainable agroforestry strategies while building community involvement in conservation activities, harnessing the model of the Smithsonian Bird Friendly Coffee program.
RSI's real work in Guyana began when a handful of local Guyanese conservationists volunteered to document the Guyanan siskins. Setting nets, carefully extracting captured birds, taking botanical samples, recording observations and data, these dozen or so partners, all from the Rupununi region, took on the same rigorous work any typical graduate student would for a senior scientist in the field.
To build on that work and grow the project into a fully fledged species recovery effort, biologist Brian Coyle joined Braun's lab and helped sign on partners in Venezuela, Guyana, and, more recently, in Puerto Rico. One such partner: a new nonprofit started by members of the local communities trained by Braun and collaborators—the South Rupununi Conservation Society, or SRCS.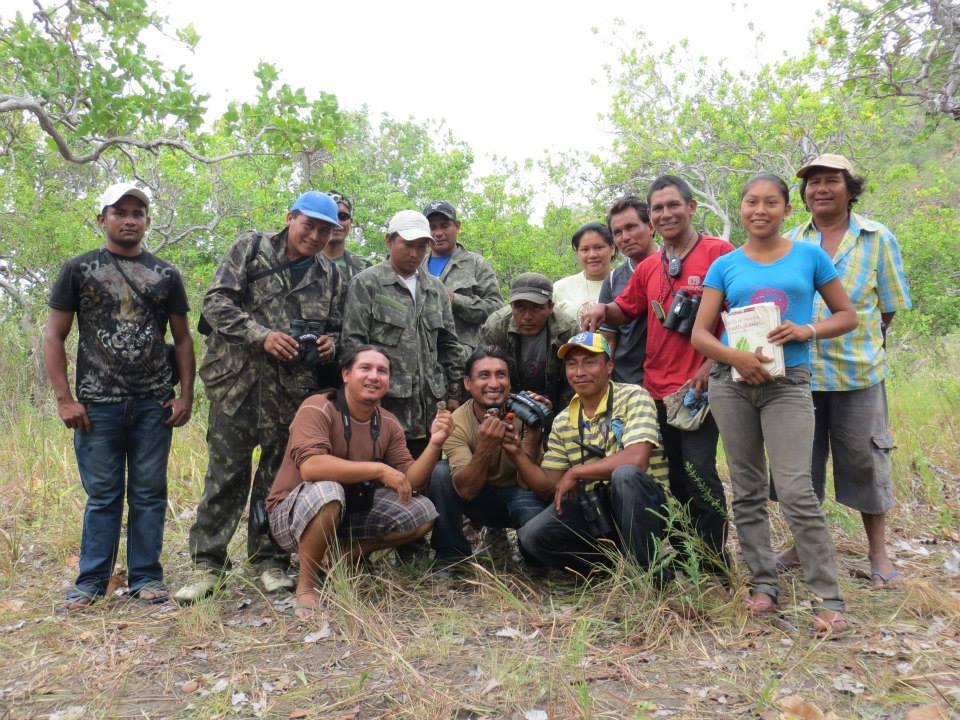 Collaboration with the Smithsonian has helped the local organization access over $70,000 in grants for conservation and biodiversity studies. As it conducts its ongoing work with the siskin, SRCS has also contributed to a better understanding of the diversity of other species in Guyana: the group has compiled a checklist of nearly 300 local vertebrate species, and data that expanded the known ranges of several bird species.
"Some people say to me, why all the fuss over just one bird?" Braun said. "But it's larger than that. It's the perfect example of why we do basic research, and what we expect to come from it. We weren't expecting to find this bird there, but it led to the opportunity for the people who live there to make a real difference for their own society."
That difference has come in the form of new educational and economic prospects for the people of the Rupununi region.
Today, around 30 people have been trained in biodiversity-related fieldwork through SRCS's field ranger education program. Through an intensive, community-based mentoring network, these rangers work not only to document and catalog their region's incredible biodiversity, but also bring this knowledge back to their communities.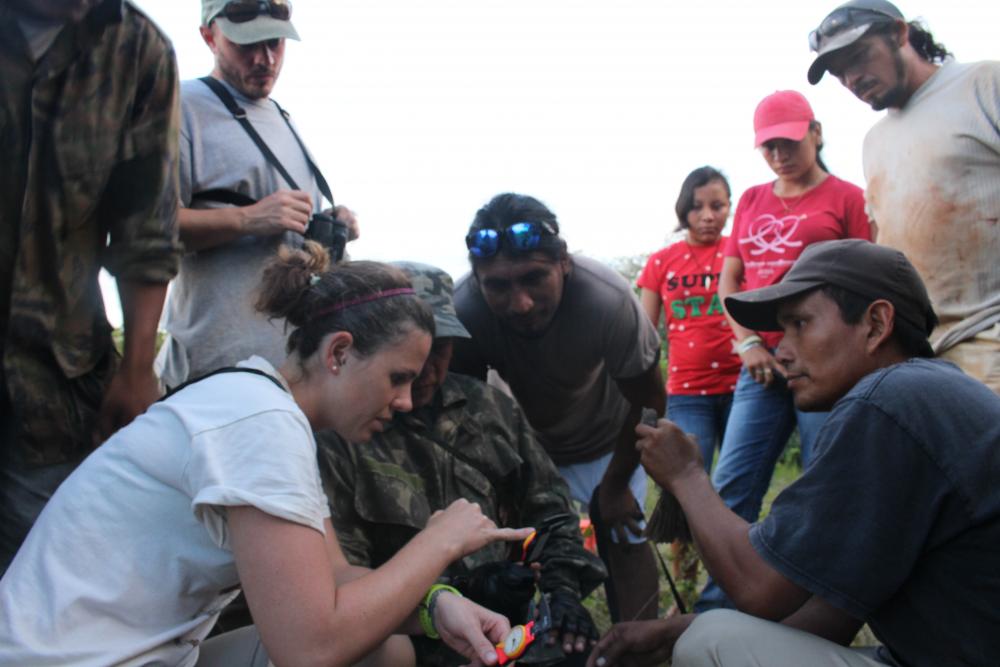 As the rangers travel around the region for observations and data collection, they're in constant conversation with local residents. They attend village and regional council meetings to keep stakeholders updated on their findings and activities, and SRCS rangers discuss the red siskin, its plight internationally, and how Guyana is a reservoir of hope for the species.
"People are proud that their villages have the lands that support this species," said Leroy Ignacio, SRCS's president and one of Braun's original field collaborators.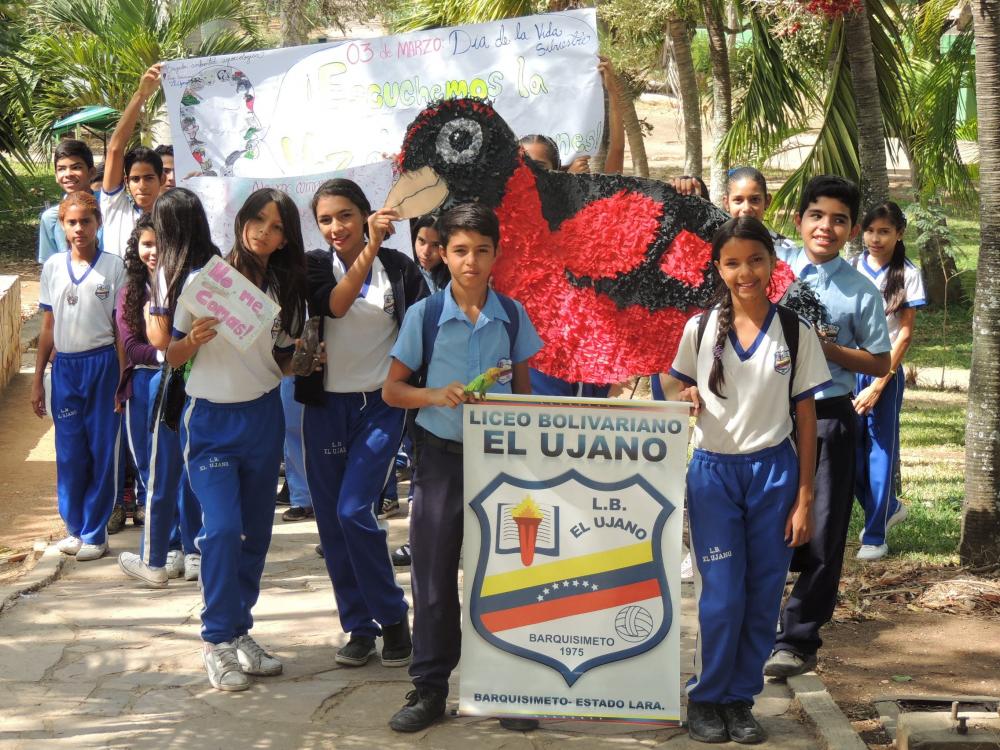 "More people everywhere are reporting more observations," Ignacio said. "And they're more alert to the siskin's calls. We'll come back to the villages on our rotations and always, someone new will say, 'I saw a siskin at my farm!'"
The siskin work has also spurred greater interest in regional ecotourism. In 2017 Rupununi had roughly a dozen groups come through, guided by local tour operators along with SRCS.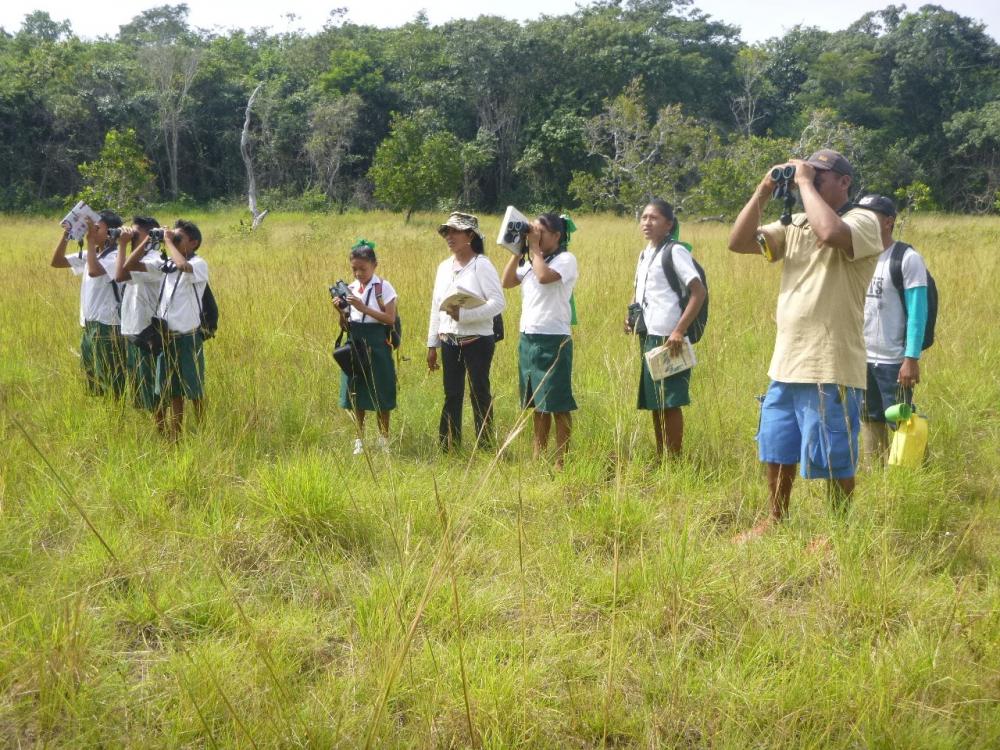 Kayla de Freitas, SRCS's secretary, says this increase in tourism is a mixed blessing. It's easier to coordinate with the villages for access when fewer people are involved, but every visitor who comes through brings both direct and indirect economic benefits—as in a per-visitor fee paid to the villages, or through meals and items the visitors purchase from local residents.
Another avenue Ignacio said the SRCS is interested in eventually pursuing, but which is in the very early stages of development, is working with local coffee and cacao farmers to plant siskin-friendly species throughout their farms to potentially expand the bird's habitat. RSI and the non-profit have established several small tree nurseries for reforestation and agroforestry projects in coffee, cacao, and other non-timber forest products.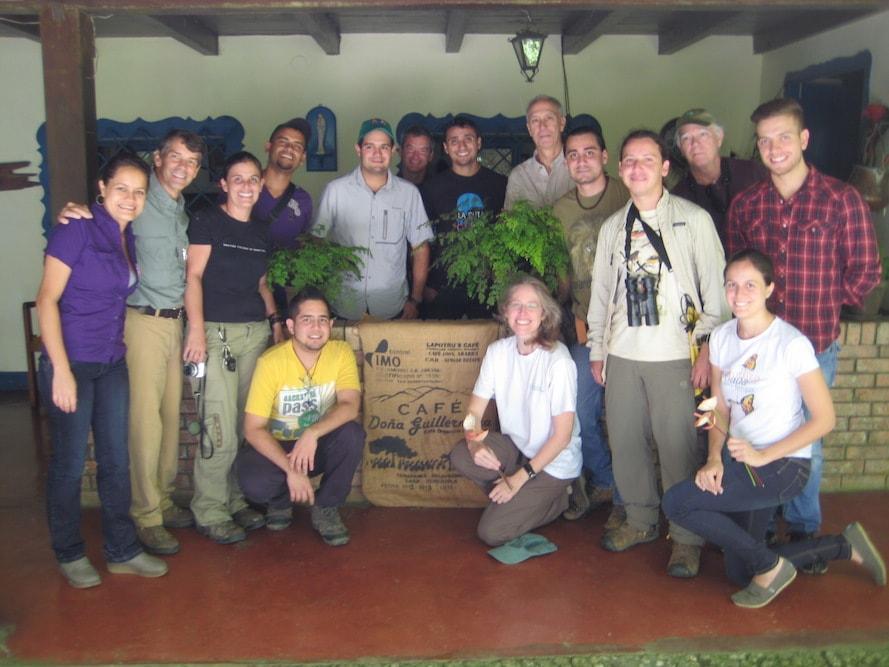 "The siskin has become a flagship thing here, and people are proud of it," Ignacio said. "And that comes along with more education. When they know they have these birds in their land, that gives indigenous people something solid to work with."
Coyle lauds the efforts of SRCS on behalf of the Red Siskin Initiative—but also for their communities. "They're leading this effort locally and expanding, but they also all have other jobs and concerns" Coyle said. "It's really remarkable what they've accomplished, including training many new rangers and having a strong impact on local communities through a multi-faceted education program."
Though it's been a long and winding road since that initial discovery in 2000, Braun said that the Red Siskin Initiative's ambitious goals are within reach, thanks to the deep partnerships that have evolved through the project. Braun hopes the RSI could serve as a model to conserve critically endangered species in other regions, "We have a good chance to add to the scientific knowledge of this bird in a highly visible way, one that inspires crucial support for more conservation efforts in the region," Braun said. "But it also builds vital capacity for conservation approaches in places where it can have a big impact."